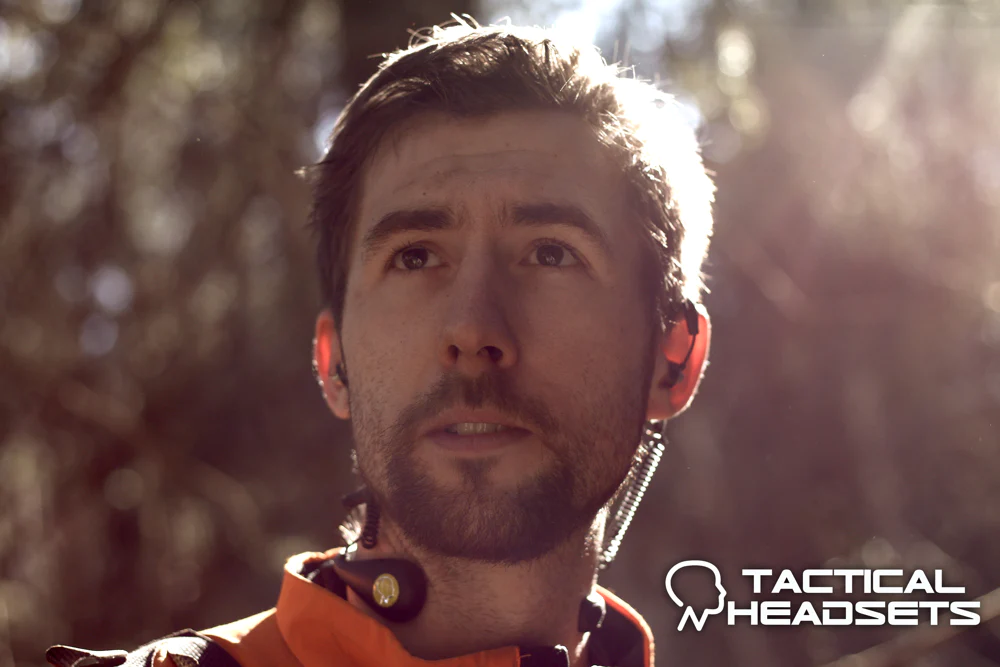 Tactical Headsets patented Neck-mic systems offers loud and clear communication in any noise or environment.
The in-ear speakers attenuate ambient noise by 25 decibel, giving the user a lightweight option that is just as good as over-ear headsets.
The patented microphone picks up the voice from the users neck skin, isolated from ambient noise. This allows for great communication even in the worst possible environments.
The Tactical Headsets are available for a wide range of communication devices such as smartphones, two-way radios. and military communication systems.